GO TO:
Epilepsy (seizure disorder) is a common disorder of the brain that causes recurring seizures. Epilepsy affects people of all ages, but children and older adults are more likely to have epilepsy. Seizures are the main sign of epilepsy and most people can control this with treatment. Some seizures can look like staring spells while other seizures can cause a person to collapse, stiffen or shake, and become unaware of what's going on around them. Many times the cause is unknown.
For many children, epilepsy is easily controlled with medication and they can do what all the other kids can do, and perform as well academically. For others, it can be more challenging.
Compared with students with other health concerns, a CDC study shows that students aged 6–17 years with epilepsy were more likely to miss 11 or more days of school in the past year.3 Also, students with epilepsy were more likely to have difficulties in school, use special education services, and have activity limitations such as less participation in sports or clubs compared with students with other medical conditions. (CDC)
SEIZURE FIRST AID
MedlinePlus.gov:  Convulsions – First Aid
Instruction Sheet for Inspecting Diastat AcuDial
How to Administer Diastat AcuDial
Intranasal Versed
First Aid for Seizures
Responding to Seizures:  New Approaches to Seizure First Aid
Epilepsy Foundation:  First Aid
Rectal Diazepam (Diastat)
---
WHAT IS A SEIZURE?
Epilepsy.com:  What Happens During a Seizure?
CDC:  Self-Management Programs Help with Epilepsy
Managing Students with Seizures – A Quick Reference Guide for School Nurses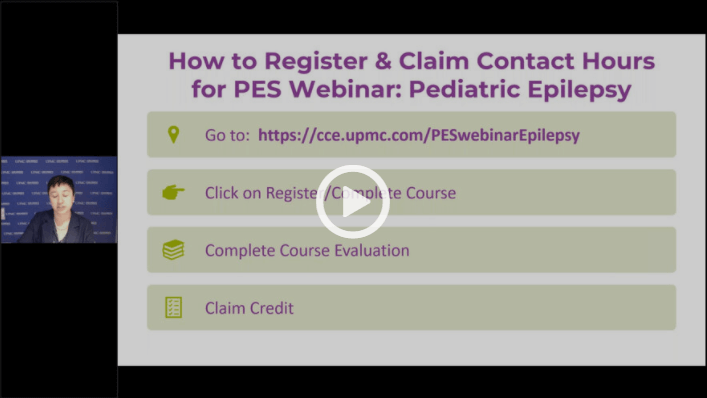 Webinar:  Pediatric Epilepsy
Seizures in the School Setting
Epilepsy.com:  Types of Seizures
Epilepsy.com:  Seizures in Youth
---
VAGAL NERVE STIMULATION
Epilepsy.com:  Vagal Nerve Stimulation
Vagus Nerve Stimulation (VNS)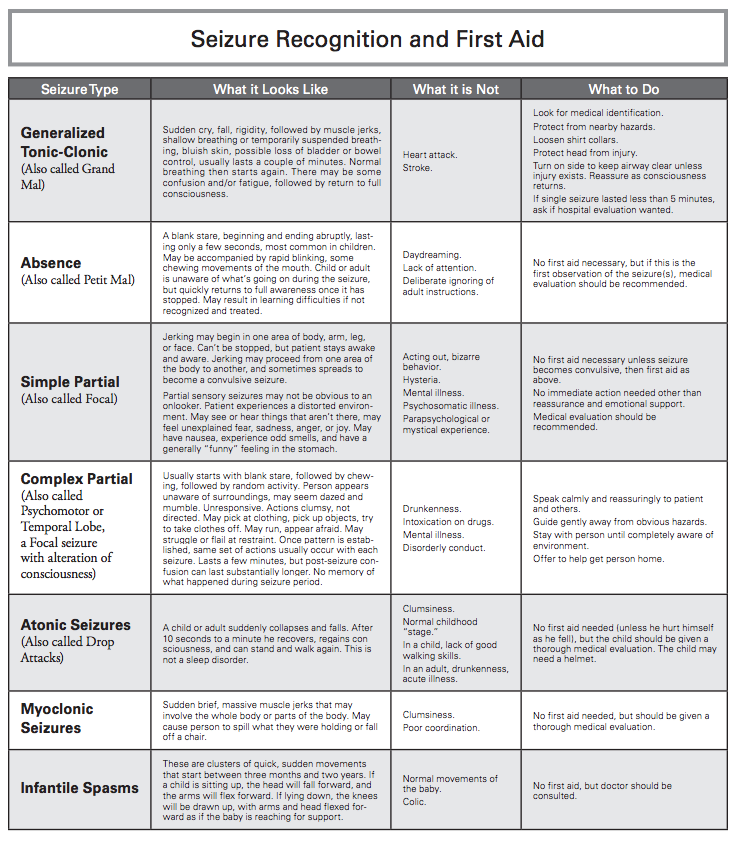 ---
SEIZURE FIRST AID TRAINING
 TUTORIALS/WEBINARS
Epilepsy Foundation:  Seizure Training for School Personnel
Epilepsy Foundation:  School Nurse Training Program
Epilepsy Awareness:  Young Epilepsy
Epilepsy Foundation:  School Nurse Webinar
Managing Students with Seizures:  Seizure First Aid, Action Plans, and Delegation Issues
Epilepsy & My Child Toolkit
---
FORMS
Tips for Seizure Observation and Recording
Seizure Observation Record
Epilepsy:  Seizure Action Plan