Bleeding disorders are a group of disorders that share the inability to form a proper blood clot. Symptoms include extended bleeding after injury, surgery, trauma, or menstruation. Sometimes the bleeding is spontaneous, without a known or identifiable cause. Improper clotting can be caused by defects in blood components such as platelets and/or clotting proteins, also called clotting factors. The body produces 13 clotting factors. If any of them are defective or deficient, blood clotting is affected; a mild, moderate or severe bleeding disorder can result. (National Hemophilia Foundation)
Go to:
Field Trips and Extracurricular Activities
Our Children's Books (Hemophilia) — various free books
Back-to-School Tips for Parents
Back to School
HFA:   Students with Bleeding Disorders
HFA:  My Bleeding Disorder
HFA:  Sample Section 504 Accommodation Plan
Reasonable Accommodations
The School Tool Kit for People with Bleeding Disorders
R.I.C.E.
HEMOPHILIA
National Hemophilia Foundation
CDC: Basic Concepts of Hemophilia
Going to School With Hemophilia
Hemophilia Myths & Facts
Hemophilia and School:  Developing an IHP
Sickle cell disease is a group of inherited red blood cell disorders that affects hemoglobin, the protein that carries oxygen through the body. Normally, red blood cells are disc shaped and flexible to move easily through the blood vessels.  For the person with sickle cell disease, the red blood cells are crescent or "sickle" shaped. These cells do not bend and move easily and can block blood flow to the rest of the body.
The blocked blood flow through the body can lead to serious problems, including stroke, eye problems, infections and episodes of pain, called pain crises.   (NIH)
SICKLE CELL
NIH: What is Sickle Cell Disease?
CDC: Sickle Cell Trait Toolkit
SickleCellDisease.org: What is Sickle Cell Disease
SickleCellDisease.org: What is Sickle Cell Trait
TeensHealth: Sickle Cell Disease
KidsHealth: Sickle Cell Disease
MedlinePlus.gov: Sickle Cell Disease
CDC: Taking Charge of Your Health and Healthcare (Teens transitioning to adulthood)
SCD – Your Questions Answered
Sickle Cell Trait
Sickle Cell Anemia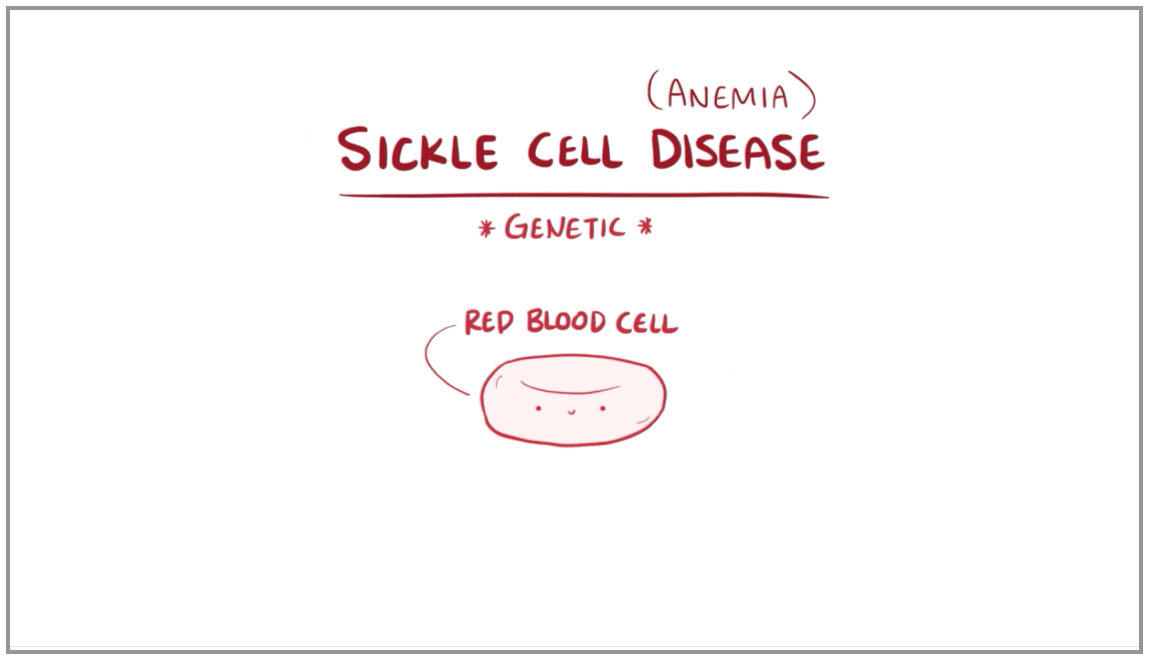 Sickle Cell Disease
SICKLE CELL IN THE SCHOOL SETTING
Sickle Cell:  School Nurse Presentation
Tipsheet:  Supporting Students with Sickle Cell Disease
Sickle Cell:  Educators Guide
Sickle Cell:  A Resource for the School Nurse and Educator
School Handbook:  The Sickle Cell Child
Sickle Cell School Modifications
Sickle Cell Disease:  Keys for Staying in School
SICKLE CELL IN THE SPORTS SETTING
Sickle Cell Trait and the School Athlete – I
Sickle Cell Trait and the School Athlete – II
Sickle Cell Trait and Athletes
Sickle Cell Trait:  A Fact Sheet for Student Athletes
Sickle Cell Trait:  A Fact Sheet for Coaches
VON WILLEBRAND DISEASE
In Brief: Your Guide to von Willebrand Disease
KidsHealth.org: von Willebrand Disease
All About Bleeding: von Willebrand Disease
OTHER FACTOR DEFICIENCIES