Go to:
Mayo Clinic:
Abdominal pain has many potential causes. The most common causes — such as gas pains, indigestion or a pulled muscle — usually aren't serious. Other conditions may require urgent medical attention.
While the location and pattern of abdominal pain can provide important clues, its time course is particularly useful when determining its cause.
Acute abdominal pain develops and often resolves over a few hours to a few days. Chronic abdominal pain may be intermittent (episodic), meaning it may come and go. This type of pain may be present for weeks to months, or even years. Some chronic conditions cause progressive pain, which steadily gets worse over time.
ABDOMINAL ASSESSMENT
 VIDEOS
Pediatric Exams:  Abdominal Exam
Focused Gastrointestinal Assessment
Bowel Sounds Video:
Abdominal Exam:

ACUTE ABDOMINAL PAIN
Abdominal Pain, Short-Term Flow Chart
Acute Abdominal Pain:
Acute Abdominal Pain in Children: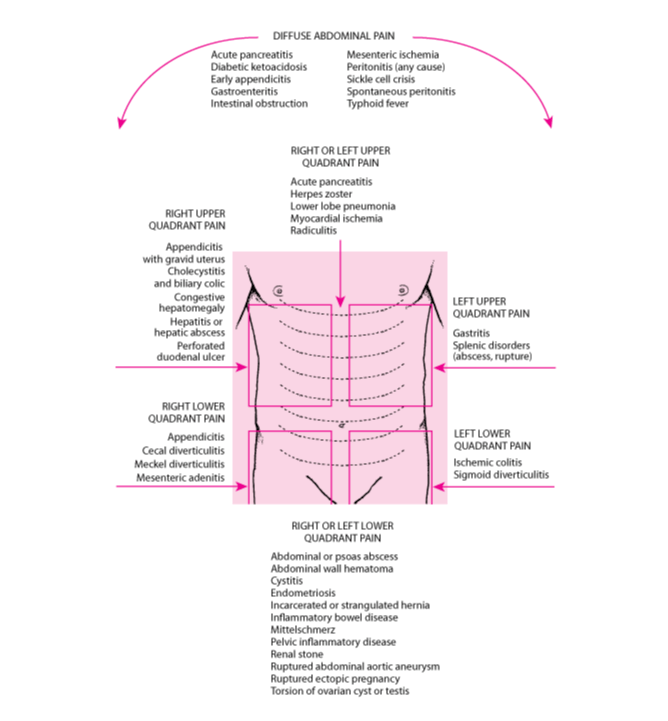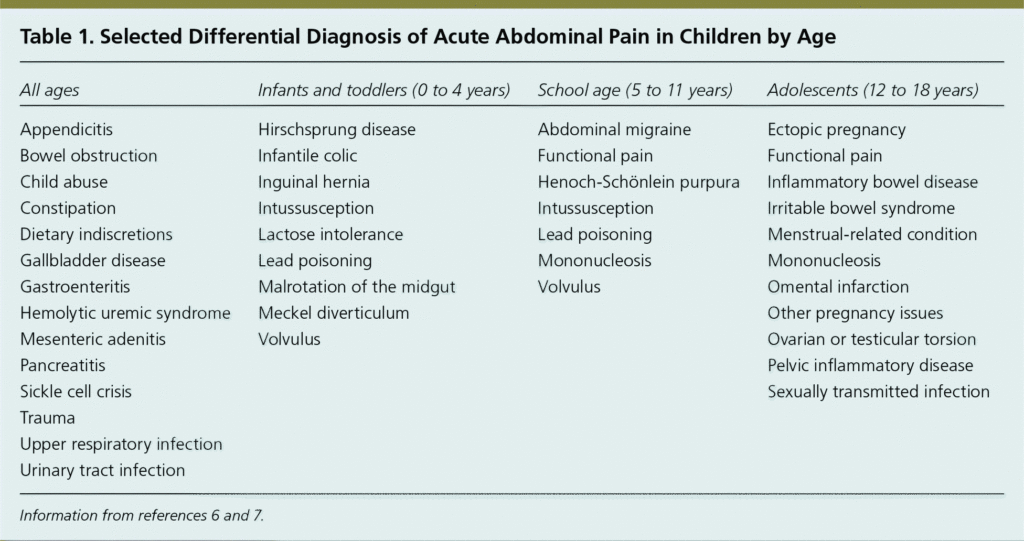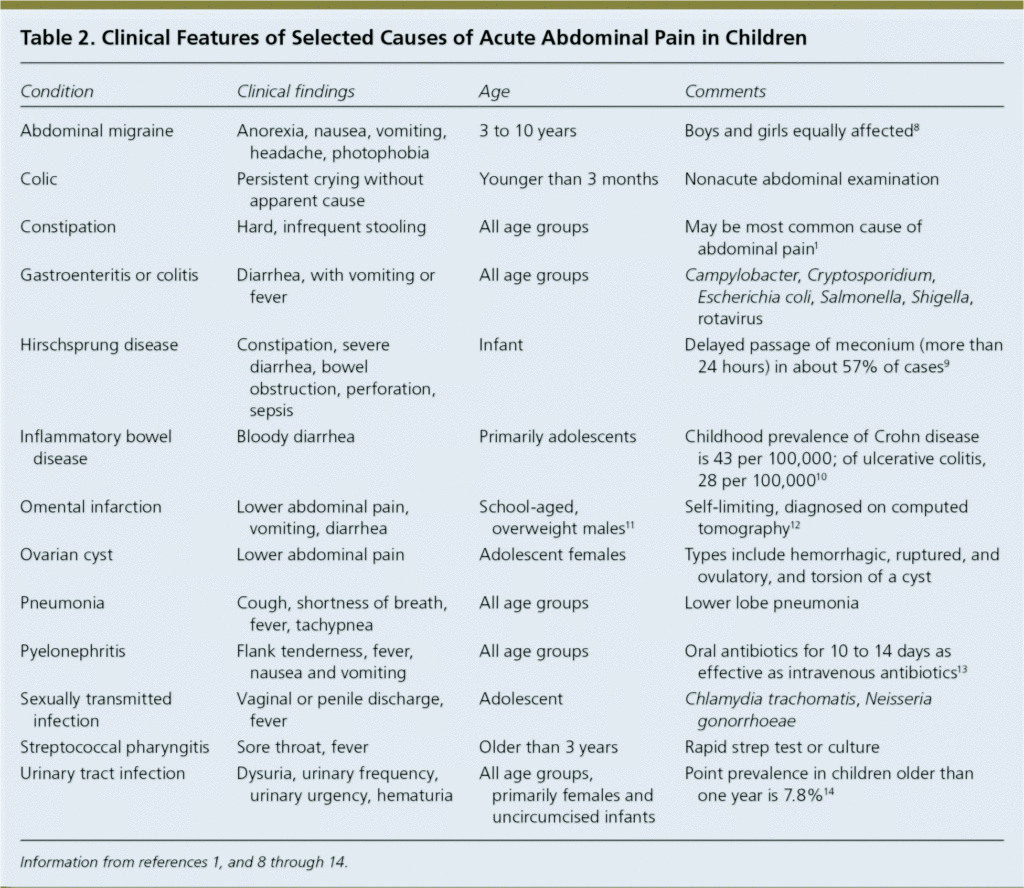 Injuries to the Abdomen:
Thoracic and Abdominal Trauma:
APPENDICITIS
HealthyChildren.org:  Appendicitis in Children and Teens
Appendicitis symptoms, examination, nursing assessment:

GASTROENTERITIS
Acute Pediatrics Gastroenteritis Overview: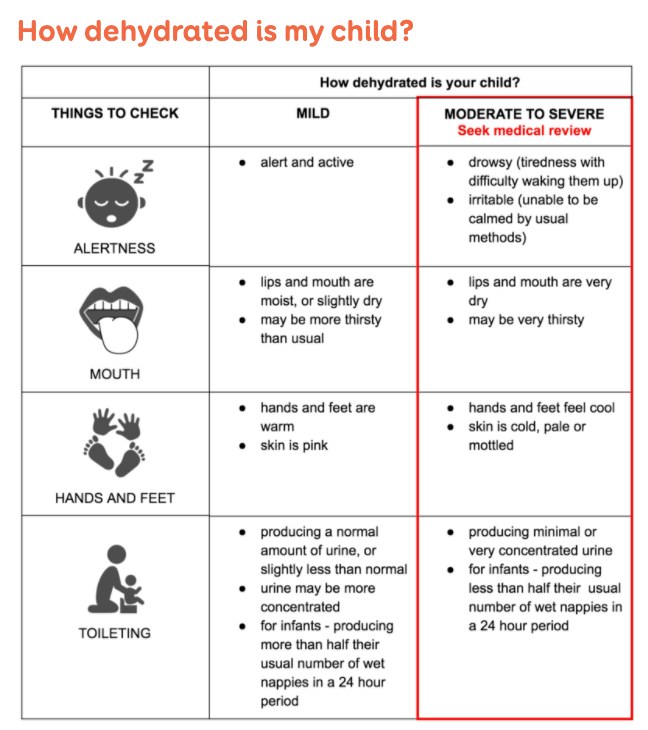 Signs and Symptoms in Children Suggesting Different Degrees of Dehydration

: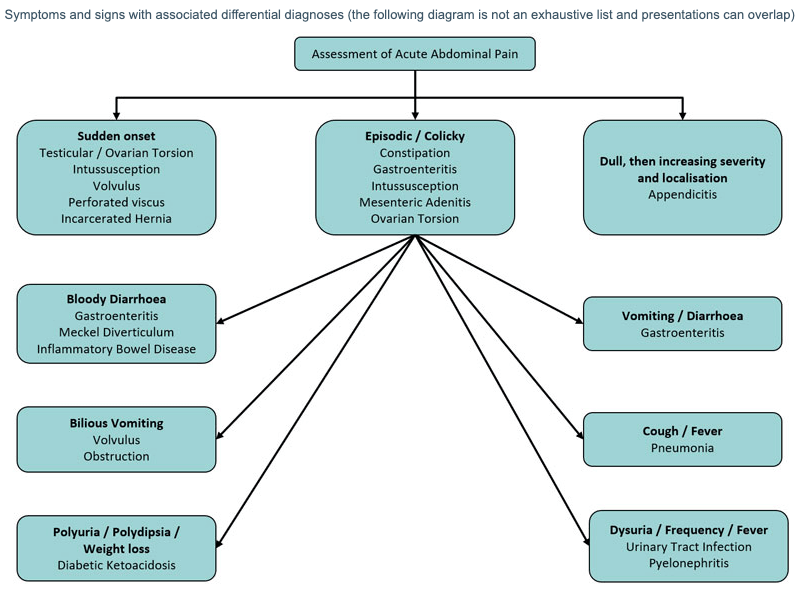 SICKLE CELL AND ACUTE ABDOMINAL PAIN
SickleCell.com:  Abdominal Pain and Sickle Cell Disease
CDC.gov:  Complications and Treatments of Sickle Cell Disease
MayoClinic.org:  Sickle Cell Anemia
TESTICULAR TORSION
HealthyChildren.org:  Testicle Pain & Testicular Torsion