Welcome to SchoolNursing101.com!
          My name is Cyndi Braun, and I am proud to be a school nurse! I created this site with you and me in mind.  I hope it will serve as a third hand, a time-stretcher, and a companion to better assist school nurses everywhere as they care for their students, students' families, and coworkers.
          I returned to college as an adult and completed my Bachelor's degree in nursing at Texas Woman's University.  During one of my med/surg rotations, I cared for a patient who had neglected his insulin-dependent diabetes for many years.  He was recovering from his second amputation.  It was at that time that I realized I wanted to focus my nursing on the "healthy" end of the health continuum where young people are establishing health habits and learning how to live with various medical conditions.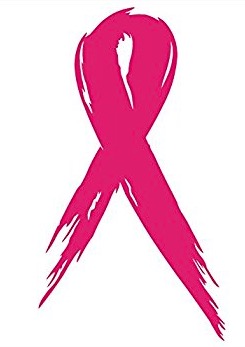 My school nursing career started as a nurse in a Dallas, Texas, high school followed by Dallas middle school.  Dallas ISD has a phenomenal school nursing program for new graduates, and I am blessed to have started my school nursing career there!  The District "held my hand" and the hand of other new nurses as it prepared each of us to earn the National Certified School Nurse designation.  What confidence they had in me!  I have also been an elementary school nurse in Plano, Texas, and for more than three years, I served as the full-time Flex Nurse in Frisco, Texas.  Now in my 17th year as a school nurse, I returned to flex nursing which provides me the opportunity to assist my fellow nurses with technology-based tools.
The Future of SchoolNursing101.com:
          The launch of this website is phase 1.  Along with the 190+ webpages, the site encourages subscribers to share their favorite forms and clinic set up ideas.  There is also room to share a laugh with your colleagues — All-in-a-Day:  Laughter is the Best Medicine is dedicated to the smiles, laughter, and innocence shared daily by students with their beloved school nurses!
          Phase 2 (in progress) — IHP templates:  This will contain IHP templates that you can individualize to the needs of each of your students. Once individualized, it can be downloaded for use in your clinic or shared with administrators and teachers who work daily with that student.  School Nurses are encouraged to submit IHPs they have personally authored for inclusion in the IHPs page.  
         With your help, I hope this website will serve as a partner in your clinic.  It is a continuous and ever-expanding project that will seek current topics and information to keep you up-to-date on practices and tools to best serve your school family.  I hope these tools stream-line your day to maximize time with your students.  Your comments and suggestions are always welcome — my door (i.e. mailbox) is always open!
          ALL the best,
Cyndi Braun, RN, BSN, NCSN
The Resource for School Nurses — Founder, Developer
Cyndi@SchoolNursing101.com